About Our Frisco and Mckinney Staff
Stacy Parkelj-Co-owner/Education ConsultaNT
Stacy, a proud resident of Frisco since 1997, has 10+ years experience as an educator in Frisco, McKinney and Plano ISD's. As co-owner of Tutor Doctor, Mrs. Parkelj is able to fulfill her love of helping students achieve their fullest potential. Mrs. Parkelj's own children (ages 14, 18 and 21) have taken advantage of Tutor Doctor's services, so she knows firsthand how valuable tutoring has been from a personal perspective.
Mrs. Parkelj received numerous accolades in her teaching career including the winning of grants and professional development trips. She not only served in the classroom, but also as a presenter in district-wide staff development programs.
Mrs. Parkelj brings her professional experience in education to Tutor Doctor. She knows the Texas education system from the inside out. She knows what teachers expect in the classroom, and what students must do to achieve success in the classroom.
In addition to managing her own Tutor Doctor business, Mrs. Parkelj serves as a Franchise Field Consultant to Tutor Doctor franchisees in the US West, and helps their businesses thrive. She and her father, Pete, also received the prestigious Franchisee of the Year Award in 2015, as well as President's Circle. Her passion and love for the Tutor Doctor brand is a direct result of her experiences in watching struggling students become successful students with the help of the tutors we work with.
Pete Lemery- Co-owner/CFO
Pete retired after 40 years in sales management in the high tech computer industry. Stacy Parkelj, Pete's daughter, approached him about starting a tutoring business in 2012. He had been close to education having a wife who taught for 20 years and a daughter, Stacy Parkelj, who taught for 10 years. In addition, Pete has mentored students for over 30 years. He loves helping students achieve their goals in life. Pete has an M.S. In Industrial Engineering and has extensive experience developing successful businesses.
Michelle Dodsworth- Tutor Coordinator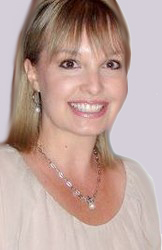 Michelle has been in education for over 20 years. She has a BA in Elementary Education and a Master's in Library and Information Sciences from the University of North Texas. She has taught several grades in elementary school and has been a Library Media Specialist at both the elementary and middle school level. She has also been an Educational Consultant working with preschool, charter, and private schools throughout the metroplex.
While in Frisco ISD, she was a District Professional Development Presenter, and has headed and served on numerous committees including, Science Curriculum Writing, Software Migration, Elementary Curriculum, and New School Opening Committee. She has served as both a campus team leader and district mentor for first year teachers and librarians.
Both of her boys, ages 11 and 17 have been in Frisco ISD schools since kindergarten. As both a former teacher and parent, she understands the expectations of the schools and the challenges students can face.
Maggie Harry- Tutor Recruiter
Maggie is the Tutor Recruiter. She has a BS in Interdisciplinary Studies from Texas Woman's University and is certified to teach EC-4, ESL, and GT. Previously, she was a classroom teacher in both Frisco ISD and Prosper ISD. At home, she is a wife and mother to 3 children. She spends her free time serving on the PTO board, volunteering in her community and church, and leading her daughter's Girl Scout Troop.
Heather Strozewski- Community Relations
Heather
graduated from Texas A&M University with a BA in Communications. She has worked for non-profits and corporations utilizing her communication and marketing background. Over the years, Heather has been a Sr. Account Executive for a marketing firm, facilitated fund raising and event planning for non-profits.
Heather lives in Frisco with her husband and two children. While being a stay at home mom for 15 years, she served on many committees and boards which advocated the needs of children and her community.
Having two children in the FISD school system, Heather personally knows what it is like to address the daily demands of a student. She is empathetic to parents who are in need of academic support for their children. Her family knows first hand the positives of having a relationship with a tutor from Tutor Doctor.
Jennifer Montes- Family Manager
Jenni attended Purdue University where she was an elementary education major. In 1995 she and her husband Mike moved to the Dallas area.
While staying home with her 4 children, Jenni remained active in education. In 2003 she chaired the Plano Mother Daughter Program through the Junior League, which won an award from LULAC for education. She has served on various PTA boards and been president at Roach MS and Liberty HS. In 2009 she returned to work, taking a position at Liberty HS in their front office and later in the special education department.
Jenni joined the Tutor Doctor team in 2014 as an education consultant. She is currently back in school studying sociology and history at TWU.
Mellissa Taylor- Education Consultant
Mellissa has lived in the community for over 20 years with her husband Craig and children Zack, Spencer and Maddie. Her boys graduated from Frisco schools, and Maddie currently attends high school in McKinney. Mellissa has taught in Frisco ISD, and currently teaches at Imagine Academy. She has been an Education Consultant for Tutor Doctor for 3 years and has helped a countless number of students find their perfect tutor.
The Difference between a Tutor and a Tutor Doctor
When your child is struggling, you want to give them the support they need to succeed. Tutor Doctor Frisco and McKinney can assist any student to not only achieve their goals but to achieve his or her academic potential.
Tutor Doctor was founded in 2000 by John Hooi, who was shocked by the knowledge gap he witnessed within the school system. Teachers in classrooms just don't have the time to dedicate to one-to-one teaching with struggling students, leaving these students to fall further and further behind their peers. Tutor Doctor was created to help fill that gap through custom lesson plans and personalized tutoring.
Since then, our company has grown to include over 28,000 tutors in more than 15 countries. We have been featured on NBC, ABC, The Wall Street Journal, and more. Most importantly, students and parents have expressed gratitude for the impact Tutor Doctor has made on their lives. As a tutoring company committed to the success of our students, witnessing those students achieve victories truly is the reason why our team is so passionate about what we do.
Accolades
Franchisee of the Year Award - 2015
The President's Award - 2015
Best of Business Award (Frisco Style) - 2013
Best Tutoring Company Award (Star Local Media) - 2014 , 2015
Reader's Choice Award (Living Magazine) - 2013, 2014, 2015
The tutors we work with have won international awards, including:
Tutor of the Year in 2012
Top 5 Tutor Nominee in 2017
Call (972) 846-4510 today and request a consultation.