ACT Preparation
Home tutoring for ACT prep provides students with the personalized attention that they can't get from over-the-counter test prep guides. Our tutors deliver guidance and support through the use of our powerful test prep system. So leave the driving to us. We'll bring the score improvements directly to your house!
Maximize Your Student's Potential
We begin by analyzing your student's performance on a full-length ACT to identify the areas of greatest potential improvement.
Feedback and Support Between Sessions
At Tutor Doctor, we don't think students should have to wait a week to find out how they did on homework assignments. That's why our system includes more than 50 hours of video solutions to keep the learning going between sessions.
Get More Out of Every Tutoring Session
Tutoring sessions are for tutoring, not grading homework. That's why our system grades and analyzes every lesson before the start of each tutoring session. The result is a 20% improvement in tutoring efficiency!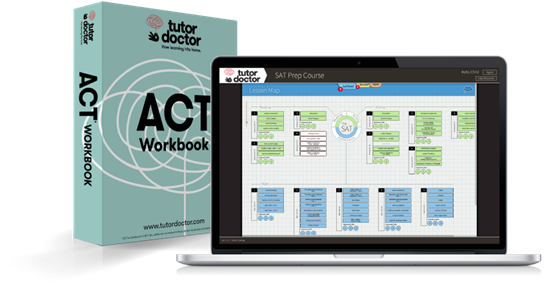 Custom Online Quizzes
Need a little more help with a concept? No problem. The tutors we work with can instantly create additional assignments from our database of more than 1700 ACT practice questions.
Get Real Results
We believe that taking tests under simulated testing conditions is an essential part of a successful test prep course. Otherwise, you can't adequately prepare for the pressure of taking the ACT.
Detailed Progress Reports
Like every other form of tutoring, test prep works best when the parents are kept in the loop. With Tutor Doctor, monitoring your student's progress is as easy as checking your inbox. Simply sign up for email notifications, and we'll let you know whenever your student has overdue work or new test scores.
Contact us to get started!