Meet the team of Tutor Doctor Goodyear Buckeye
Amber Magner, Owner
Hi, my name is Amber.
I am the Education Consultant for Tutor Doctor Goodyear Buckeye. A real quick introduction of me is my entire career has been in higher education as a coach, professor, administrator, and even a student myself as I have a Doctorate degree in Education. Throughout my career I have seen so many students come to college lacking some of the fundamental educational skills and concepts crucial for achievement.
Knowing there is a lack of essentials and knowing I am a great listener with I think very good abilities to discern the needs of others I decided what better place to do the most good than in Arizona being able to sit with families, listen to where they are and where they want to be in the future, and with that knowledge pair them with the right educational tutor that will help them achieve their goals. That is my role, to facilitate pairing you with the tutor that will help you get you where you want to go.
---
Diane Oatis
Hi, I am Diane Oatis.
I love teaching—seeing the light in a student's eye when they learn something that seemed so hard. Every student can learn—we as educators just need to light that spark.
Most of my classroom teaching experience has been in grades 3 and 5. I was also a roving Science teacher for grades 3, 4, and 5. I have a current professional clear multiple subjects teaching credential. I enjoy teaching all grades, K-5.
---
Peter Boyum
Hello, I am Peter Boyum.
I am an English Tutor and a Native speaker of Standard American English (West Coast) with 35 plus years experience teaching English to native speakers and foreigners with degrees from Central Texas College, Western New England College, Chapman University, and Golden Gate University. I am a retired US Army instructor, transcriber & technical writer, retired college freshman English instructor; former Adult School ESL instructor, former McGraw-Hill proofreader, and former Paul Kagan & Associates copy editor (my MOS = 98G4HGMJ2). I have completed my own language training at the Defense Language Institute within the Army Language School in Monterey California of Chinese Mandarin, German, Polish, and Arabic Syrian.
Subjects I teach are:
Reading
Writing
Spelling
Grammar
Diction
Syntax
Pronunciation
TOEFL prep
Accent reduction
English
World History
US History
Government
---
Eleanor Sherman
Hello, My name is Eleanor.
I have been tutoring professionally for almost 2 years. I have tutored clients from ages 5 to 20 years old from all backgrounds. I tutor the fundamental subjects, Math, English, Social Studies and Science, plus testing. I have teaching experience in local schools in the West Valley and I have worked in child care for over 7 years. Additionally, I have experience working with special needs students. I can't wait to help you achieve your goals!
---
Heather Perez
Hello, I'm Heather Perez.
I have been teaching elementary school for 11 years. I specialize in reading, writing, and math tutoring for grades Kindergarten through 8th grade. I also have experience in teaching English as a second language. I love working with kids both in a classroom setting and one on one. In my spare time, I love to play the piano and hang out with my family.
---
Cassandra Paine
Hi, I'm Ms. Paine.
I have been a teacher in one way or another for over 10 years. I've worked one on one, and with large groups. I am certified to teach all general education subjects in K-8. I have lived in many different states and even countries! My small family includes fish, a bunny, and a dog. I'm currently a 3rd grade teacher.
---
Richard Hood
Hello, I am Richard Hood.
I taught 5th grade to preservice teachers in the physical sciences. I got a degree in Chemistry, went to numerous workshops around the country focused on engineering and physical sciences, led many students in competition building projects like a solar boat, science, energy, and environmental competitions and research. I was best at small groups and individual in extracurricular science and engineering projects. Since retiring I love tutoring chemistry, physics, and high school math.
---
Dr. Sharon Price Schleigh
Meet Dr. Sharon Price Schleigh.
Dr. Sharon Price Schleigh is a Learning Scientist as well as a life-long learner, earning her doctorate at Arizona State University. She specializes in studying how people teach and learn STEM (science, technology, engineering & math) and the PBL (Project/Problem Based Learning) approach. Her specialty includes designing learning programs, course materials and assessments, and in virtual learning strategies and environments. She has a personal interest in technology (in education as well as in real-world applications), and in astronomy and physics, while also enjoying in engaging in many other content areas within STEM and in academia in general.
Dr. Schleigh has been involved in education for nearly 30 years: as a classroom teacher (preschool through doctoral program learner levels); a professor in STEM and in Teacher Education; a researcher and nationally recognized author; a grant writer and grant/program evaluator; a curriculum and assessments developer; a Professional Development Facilitator; a K12 Charter School Founder; a Charter School Board Member and School Administrator; a mentor; a Director and Project Manager of Programs; and a coordinator and leader in STEM conferences, professional organizations, competitions, programs and events. Her work has involved her in regional, state, national and international instructional opportunities, leadership opportunities, forums, and collaborations. It has also lent toward her development of very strong Project Management skills and Team Leadership/Building skills.
Dr. Schleigh is comfortable in the traditional brick and mortar interactions as well as in hybrid and virtual/eLearning interactions. Others would describe her interactions, work ethics and character in similar terms: a problem solver, fair, enthusiastic, motivational, inspirational, challenging, honest, supportive, empathetic, easily accessible, caring, responsive, calming during stressful situations, tactful, collaborative, outgoing, creative, innovative, fun, resourceful, knowledgeable, dedicated, responsible and willing to do more than she expects those around her to do. Dr. Schleigh firmly believes that knowledge is power, and that power allows individuals and groups to recognize the doorways to limitless opportunities.
She states that: "Education is the key to the success of humanity and to a life that we dream of as individuals and as a species. It can be found in many different places, through many different methods, and serves many different purposes."
Dr. Schleigh enjoys travel both professionally and personally. She is interested in Leadership or Project Management roles related to academia that presents a challenge, and opportunities to work with a variety of people.
---
Jeffery Riles
Hello, my name is Jeffery Riles Sr.
I specialize in math tutoring. I teach College Algebra, Introductory Psychology, and SAT/ACT math prep. I have completed all of my course work for a Ph.D. in Education Leadership. I am a fan of technology, the MCU, Old Star Wars movies, and coffee.
---
Emily Olivas
Hi, I am Emily!
Emily is Bilingual (English and Spanish). Her experience includes working one on one with students from kinder to 5th grade. She is currently studying to be a music teacher and her best subjects would be Math, English, and Music.
---
Kurt Strom
Hello!
I'm Kurt and I'm happy to be joining tutor doctor as a tutor! I've been teaching in the West Valley since 2014. I love science, and am a firm believer in hands-on, experience-based, learning. I have experience teaching third through fifth grade subjects including Mathematics, ELA, Science, and Humanities. I look forward to helping you reach all of your goals!
---
Eugenia Lopez
---
Ali Brinkman
---
Nneka Reid Dix
---
Pamela Anderson
---
Janis Johnson, MD
Janis Johnson is a mother and grandmother who knows the value of a good education. After retiring from medicine, she attended law school and obtained her Master TEFL Certificate. She has been teaching English as a foreign language for over 10 years in Latin America and tutoring a wide variety of students, from age 4 to adults - including nursing students and call center employees.
"Any educational deficiency can be fixed. It's just a matter of tracking back to just before the problem started and finding out what went wrong."
---
Larry Canepa
Chef Larry Canepa is a Certified Culinary Educator and brings over four decades of Food and Wine experience to today's adult culinary learners. He has worked in the hospitality business in Phoenix, Seattle and Sedona as Chef, caterer, sommelier and Food and Wine Educator. He has taught culinary arts and restaurant operation classes at the Le Cordon Bleu, Arizona State University, Desert Botanical Garden and the International Culinary School at the Art Institute of Phoenix. His experiences include management and operation of free-standing restaurants, specialty wine stores, hotels and resorts.
For over 30 years, Chef Larry Canepa has operated the award-winning catering business, Dinner at Eight, in Phoenix, Arizona, specializing in intimate private dining, culinary classes and wine seminars.
He has conducted seminars and lectures on International Cuisine, The Spice Trade, food trends, wine appreciation, coffee, tea, Superfoods for a Super Hero's Life, dining etiquette, Sugar and the Slave trade, Aphrodisiacs, food revolutions, and healthy cooking for students, adults, continuing education classes and charitable organizations and has appeared on numerous television and radio programs.
Larry Canepa continually seeks to enhance his professional skills to meet today's demanding adult learners and customers through research, educational travel and industry publications and seminars. Larry has traveled to many European destinations and wine regions, gathering information and experiences that he loves to share with students and adults. His passion for travel and food and wine has taken him to the markets, cafes and bistros of Europe, the great Champagne houses, Belgium Beer producers, the trattorias of Italy as well as extensive tours of the wine regions of Germany, Spain, Portugal, Eastern Europe, Oregon, Washington, and California.
Larry Canepa holds a Master of Tea certification with the Specialty Tea Institute and is on a professional mission to 'de-coffee-inate' America with a unique and contemporary approach to wine and tea.
Chef Canepa has established partnerships with local charities, chambers of commerce, and local businesses to network and advance the industry. Larry is actively involved in student mentorship and career placement. Canepa remains actively involved throughout the Valley, holding professional memberships with the Arizona Convention & Visitors Bureau, American Personal & Private Chef Association and the American Red Cross from which he was awarded the "Humanitarian of the Year" award. Canepa also dedicates his services to community and philanthropic organizations such as the American Humane Society, Scottsdale Boys & Girls Clubs, Arizona Miniature Schnauzer Rescue and St. Mary's Food Bank.
Chef Larry Canepa maintains an enthusiastic and engaging sense of humor in all learning environments, and enjoys culinary travel, food futurism, gourmet cooking, and culinary gardening. He shares his home with his best food critics, a quartet of rescued Miniature Schnauzers, and a pond full of exotic Japanese koi fish… for meditation, not cooking.
With his accumulated experience in so many subjects Chef Canepa, has the knowledge, training, and patience to help you succeed with all your academic needs.
---
Dr. John Gehred, MD
John is a life long learner, and teacher as well. He really enjoys the one on one of tutoring and watching as the student finally gets the concept, and shows confidence in that knowledge. His personal training has been long and complex with a broad and deep science knowledge, allowing him to work with all types of students because he has seen all of them.
---
Lily Arnpriester
I have been tutoring for over three years. While getting my Bachelor's at Northwestern University, I worked as a paraprofessional and tutor at a local elementary school. I am comfortable in all subjects K-6 but am especially practiced in reading and math tutoring and have experience working with kids with ADHD. I am currently working for my Doctor of Audiology so I don't have much free-time, but when I do, I love to paint and cook.
---
Elizabeth Van De Moere
Hello! I'm Elizabeth and am currently a second year Seventh Grade Math Teacher at Cactus Middle School. I received a Bachelor of Arts in Education, specializing in Secondary Education (Mathematics) in May of 2019 from Arizona State University. In addition to maintaining a 3.5 GPA in a challenging academic program, I have been fortunate to participate in several student internships in Elementary School, Middle School and High School classrooms. During my Student Teaching, I integrated Mindfulness activities within the classroom to provide focusing techniques to the students, as an Americorp Project.
I have a great deal of experience in primary education but my main focus is in Middle school math, I have completed internships in the following districts: Phoenix Elementary, Maricopa Unified, Scottsdale Unified, Creighton, Concordia Charter School, Gilbert Unified, and Chandler Unified School District. These internships have allowed me to apply my education and dedication to teaching our future. During each internship, I was given the opportunity to build relationships with the students and develop lesson plans to educate our future.
I believe that learning should be fun! I create a safe and energetic environment that lets students explore their learning through interesting and interactive lessons. Students are encouraged to try new skills and techniques, when we make a mistake we take the time and evaluate the error, then we try again!
Everyone is good at math, we just need to work together and find the techniques that make you shine! You are our future, I want to support you towards your goals and provide the resources that will benefit both you and your parents.
---
Emily Maxwell
Emily Maxwell is a member of the AzTEA Professional Learning Committee and is currently the Technology Integration Specialist for the Maricopa Unified School District. She has been an educator for 11 years, starting her career at a charter school. She has taught 5th-8th grade and enjoyed teaching middle school science the most. She holds a Master's degree in Administration and Supervision from the University of Phoenix.
She also has experience with technology integration as she is earning her doctorate through Grand Canyon University. Her dissertation topic revolves around technostress and teachers. Her current role as Technology Integration Specialist and relevant research has put her in a position to support and encourage healthy technology use while allowing teachers to be excited about incorporating more technology.
---
Ms. Hasina Fish
Hello. My name is Ms. Fish. I am happy to be part of a person's life and education.
I am originally from Ohio and moved to Arizona in 2002. I come from a big family of 14. I have 7 sisters and 6 brothers. One of my sisters suffers from cerebral palsy; however, she keeps a smile on her face and is a blessing to the family. Many people like to do different activities to enjoy themselves. I am an outgoing person who loves to do new things. I like to exercise, listen to music, watch and play sports, read, and clean. I also love meeting and helping new people. Making people smile is important to me. When I see more smiling faces in this world, it makes me happy.
I am a recent graduate of University of Phoenix and Grand Canyon University. I currently hold a Bachelor's of Science and a Master of Science degree. I have been working with children all my life. Children always put a smile on my face and most are eager to learn. I love to see students succeed in their educational goals and achieve their dreams. I look forward to working with your child!
---
Jennifer LeBlanc
I have 15 years' experience working with elementary kids in multiple school settings. My mother is a retired kindergarten teacher so when she was teaching, I helped out in her classroom as an unofficial teacher's aide. I've also worked as an after school teacher where I supervised students and performed various science, art, and culinary projects. I babysit for a little girl who I'm helping get kindergarten ready by teaching her letter and number recognition, reading, writing, and math. I have always enjoyed working with kids and look forward to helping them succeed with my tutoring! An interesting fact about me is that I'm a volunteer with a police department.
---
Kristi Chatham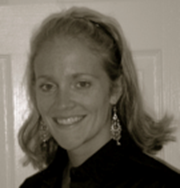 Hi, I'm Kristi!
I'm a High school Algebra 2 teacher who has a BS and MA in Education from the University of Alabama, as well as 10years of tutoring experience. I was a graduate research assistant in the Education department at the University of Alabama for 2 years. I have a passion for tutoring and helping students succeed and find learning fun! Math and SAT/ACT test prep are my specialties. My students say that I have brought them back to enjoying math again and that's my favorite part of working with students!
Teaching Experience:
Teachers Assistant at the University of Alabama (2 years)
Reading/Math Tutor (8 years)
Bible School Teacher 4th & 5th grade (2 years)
Math teacher - Private and Public schools (2nd, 3rd, 5th, 6th, and HS - 7 years total)
---
Jacob Chernov
Hello.
During my school years I had some struggles, and I understand where these struggles came from. Now I have finished a degree in communications, and I am planning to start medical school soon.
My background is as an EMT where I worked for 17 years in the field of Emergency Medicine and transport. I did firefighting as well, but gravitated towards medicine. I am currently studying for the MCAT.
If you are looking for someone who is going to put the responsibility on the student to do the learning, but is a willing guide along the way teaching some tricks and tips to overcome barriers to learning. Myself being a lifelong student and someone who enjoys learning has learned how to make it fun and interesting for all students of any age.
I look forward to assisting you with some of your educational needs. Although it is not listed I have tutored and taught EMT classes, and also worked with small groups to prepare them for national exams in EMS.
I am able to remote tutor for students who do not need in person, but I am also available for in person tutoring as well.